WORKING WITH DG ECHO VISIBILITY | 2021 - 2027
MAIN REQUIREMENTS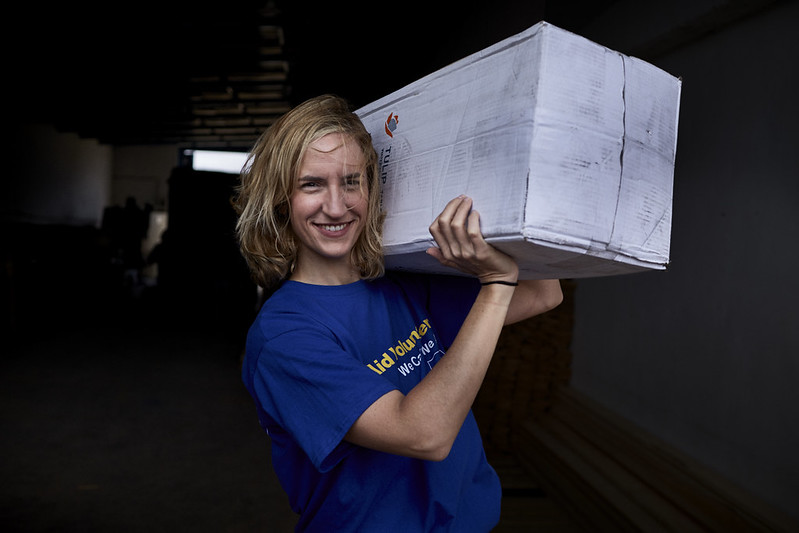 Credit: ©EUECHO
With the signature of the Partenrship Certificate/Agreement, the Partner commits to publicise the relevance and impact of Union funded humanitarian aid, both in the European Union and in third countries where Union funded actions are carried out.
&nbsp
Humanitarian Partners receiving EU support have a contractual obligation to provide visibility to and communicate about the EU humanitarian assistance they receive.
&nbsp
The aim of Partners' visibility and communication activities about EU-funded projects and actions is to:
&nbsp
• ensure public awareness of how the EU is helping;
• provide accountability as to where the funding is going;
• foster continued strong support for humanitarian aid among key &nbspstakeholders and the general public.
&nbsp
&nbsp
All DG ECHO Partners have a contractual obligation to provide standard visibility of the EU as a donor.
&nbsp
Partners must ensure equal treatment between the EU, and (if applicable) other donors in their visibility and communication activities.
&nbsp
In&nbspaddition&nbspto standard visibility, partners can opt for "above-standard visibility" Activities (Section 12.2 of the e-Single Form).
&nbsp