WORKING WITH DG ECHO VISIBILITY | 2021 - 2027
BEST PRACTICES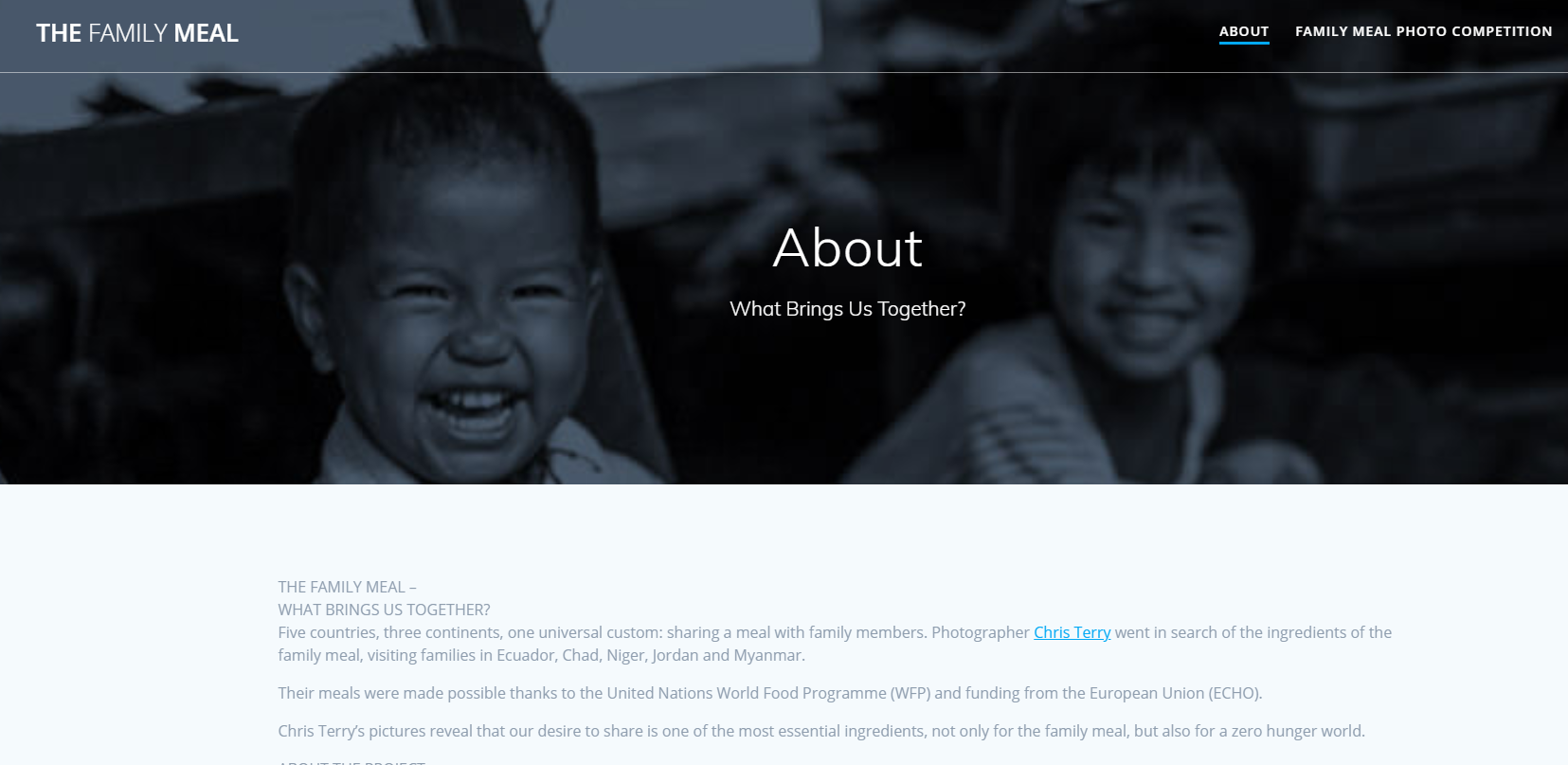 Five countries, three continents, one universal custom: sharing a meal with family members.
WFP&nbspwent in search of the ingredients of the family meal, visiting families in Ecuador, Chad, Niger, Jordan and Myanmar. Their meals were made possible thanks to the United Nations World Food Programme (WFP) and funding from ECHO. An example of above standard visibility with photo exhibitions brought around Europe and audiovisual products.
Check&nbsp&nbspthe website&nbsphere.