WORKING WITH DG ECHO VISIBILITY | 2021 - 2027
PUBLICATIONS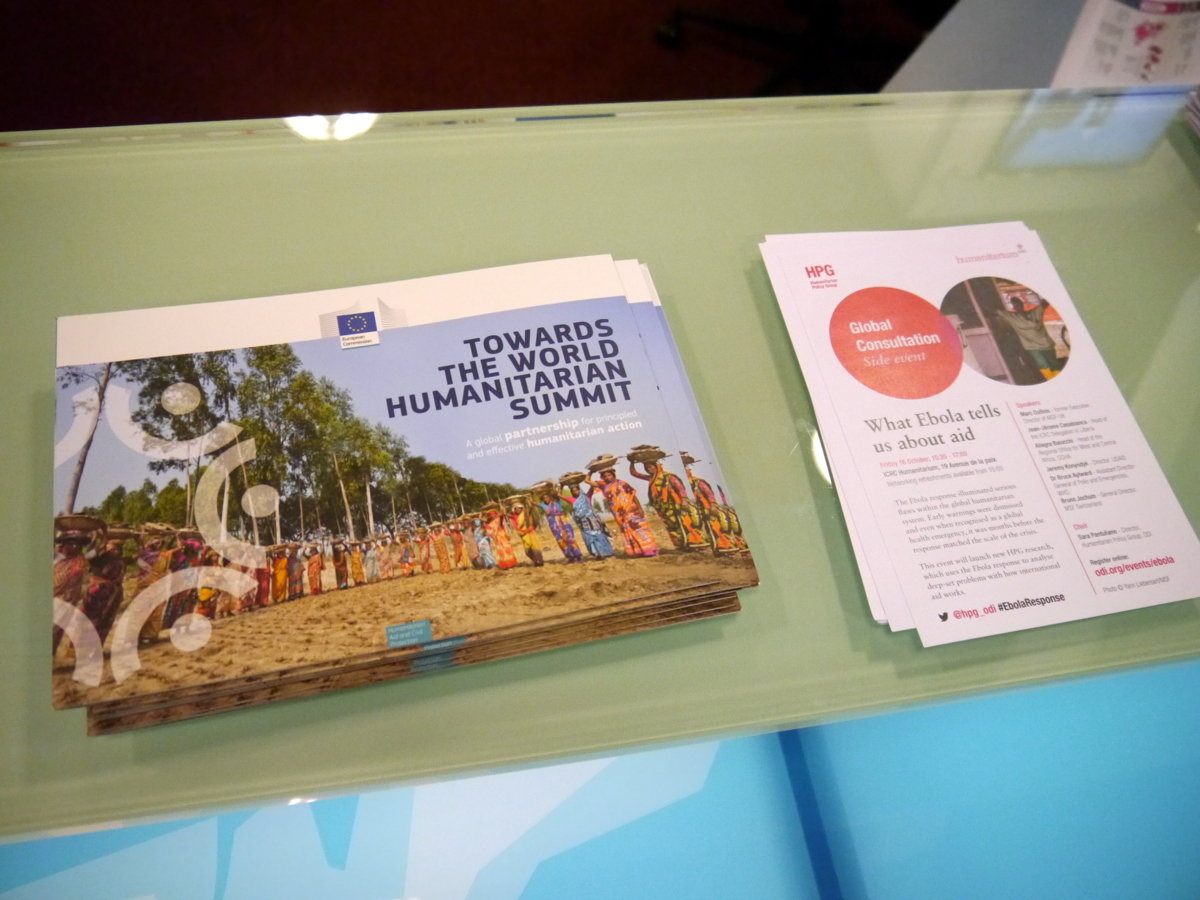 Credit: © European UnionECHOTihamér Czika
In reports, brochures, leaflets, flyers, newsletters and other publications, printed or electronic, relating to EU-funded projects, the EU humanitarian aid visual identity should generally be reproduced wherever the partner's logo is also displayed.
When a partner's publication features an EU-funded humanitarian project, this fact should be acknowledged in the text.
Example:
"The project, funded by EU humanitarian aid, supports 10,000 refugees living in temporary camps…".
The role of the EU as a donor should be clearly mentioned in the text/story. ECHO may also be able to provide stories/input for partner publications, and encourages the use of quotes by its field experts or other representative (in coordination with the RIO).
When space allows and if the partner includes a&nbsppresentation box&nbspconcerning its own organisation, a box with the following text should be included:
Example:
About EU Civil Protection and Humanitarian Aid
The European Union and its Member States are the world's leading donor of humanitarian aid. Relief assistance is an expression of European solidarity with people in need all around the world. It aims to save lives, prevent and alleviate human suffering, and safeguard the integrity and human dignity of populations affected by natural disasters and man-made crises.
Through its&nbspCivil Protection and Humanitarian aid Operations department&nbsp(ECHO), the European Union helps millions of victims of conflict and disasters every year. With headquarters in Brussels and a global network of field offices, the EU provides assistance to the most vulnerable people on the basis of humanitarian needs.
&nbsp
L'Union européenne, avec ses États membres, est le premier bailleur au monde de fonds humanitaires. L'aide d'urgence constitue une expression de la solidarité européenne avec les populations dans le besoin à travers le monde. Elle a pour objectif de sauver des vies, d'éviter et de soulager la souffrance humaine, et de préserver l'intégrité et la dignité humaine des personnes affectées par les catastrophes naturelles ou dues à l'activité humaine.
L'Union européenne, par le biais de son service de&nbspProtection Civile et Operations d'Aide Humanitaire Européennes&nbsp(ECHO), aide des millions de victimes de conflits et de catastrophes chaque année. Avec son siège à Bruxelles et un réseau mondial de bureaux sur le terrain, l'UE fournit une assistance aux personnes les plus vulnérables sur la base des besoins humanitaires.&nbsp&nbsp
Information and publications, in any form or medium, including web-based, shall include the following&nbspdisclaimer:
&nbsp
"This document covers humanitarian aid activities implemented with the financial assistance of the European Union. The views expressed herein should not be taken, in any way, to reflect the official opinion of the European Union, and the European Commission is not responsible for any use that may be made of the information it contains."